If you do not consider going to bars and drinking all night a whole lot of fun, you do not have to worry because there are still plenty of ways to meet girls. For a guy who enjoys spending most of his time outdoors, doing hard work, there are tons of opportunities to meet nice ladies who appreciate the same things you do and are looking for something more serious than a post-bar hookup. In this article, we will list some of the best options to meet women without having to spend yet another sleepless night filled with booze and bad decisions.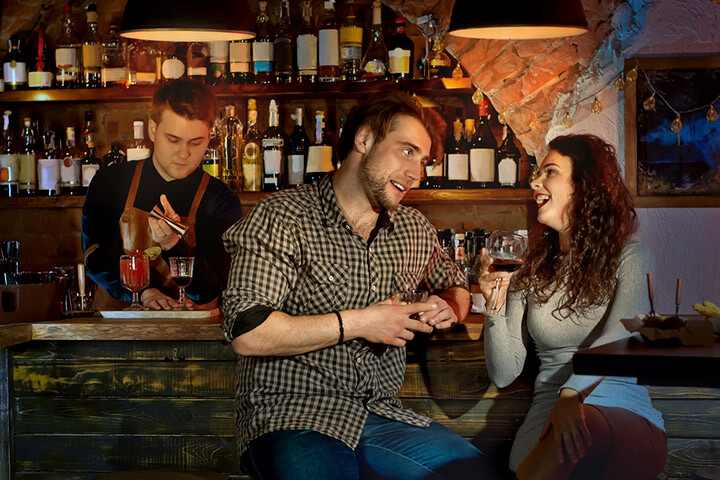 Sports Events
If you support your local football, basketball or any other team, dress in your Sunday best and go to a game. Sports events are not only packed with passionate sports lovers but also their friends, family, and faithful fans. Somewhere in the crowd, there is a girl who either shares your love of sports or is there to show her support to the team. You may catch a glimpse of each other across the bleachers or she may end up sitting right beside you. In any case, you will not have to think hard about your opening line. Just ask her something about the game and the conversation will continue on its own.
Parks
Whether you want to go for a jog or take your dog out, the park is the perfect place to meet girls. In the park, you are basically on your own turf, in the open space filled with fresh air, doing what you like. Your level of confidence is high, you are feeling well, and that is something people notice. And with an attitude like that, you will not have trouble attracting girls or approaching them either. You can choose whatever you like as a conversation starter, your pets, personal time record, weather. Nothing you say will sound creepy or forced and she will probably end up giving you her phone number.
Festivals
What better way to meet the woman of your dreams than at a country music festival, listening to a band you both love. The festival atmosphere gives you an instant advantage since everyone is happy, cheerful, and eager to make friends. It will not be strange or awkward if you approach a girl and ask her to dance or start singing to your favorite song. She will most likely take it as a romantic gesture and you may even spend the remainder of the festival together.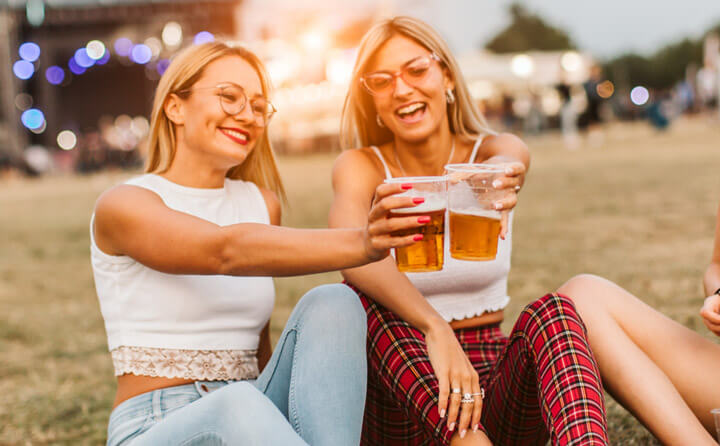 Online Dating
After a hard day of work that can sometimes last for ten, twelve or even more hours, you may not have the time or strength for any planned activities. This is where online dating comes in handy. You can stay in the comfort of your own home and still meet single women on dating websites for farmers. Those types of dating communities are perfect for men like yourself with a unique lifestyle that requires full-time commitment without leaving much time for anything else. If you end up meeting a girl on a farmer dating website, you can rest assured that she will understand and appreciate all the hard work you are doing and she will not have trouble accepting you for who you are.
Other Activities
You are probably a creature of habit just like the rest of us, but if you intend to widen your dating pool and meet someone new without hanging out at a local bar, you may have to step out of your comfort zone and try new things. It may sound scary, but it is actually a lot of fun. Trying out new things allows you to meet all kinds of people and even if you do not immediately get to know someone special, you can still make new friends who have friends who have single girlfriends. So, do not be afraid, take up a new hobby like painting or sculpting, take dance lessons or start going to the theatre. Love often happens when you least expect it.
Bottom Line
To conclude, if you want to avoid drunken bar hopping but still meet a girl you can date and possibly fall in love with, test out some of these options and see where they will take you. It may take a while and you probably will not meet the love of your life the next time you go to a game, but have faith and remember that all good things take time, hard work, and persistence.