If you are a farmer, dating a city girl may seem like a lot of work, even more than you have on the farm. However, no country boy has ever been afraid of rolling up his sleeves and working hard for what he wants. Even though you and your love interest come from two different worlds, it does not mean your love story cannot have a happy end. City girls love county boys and there is a rising number of farmer dating sites to prove it. If you are thinking about asking a city girl out or you two have already started to date, here are some useful tips on how to make your relationship work.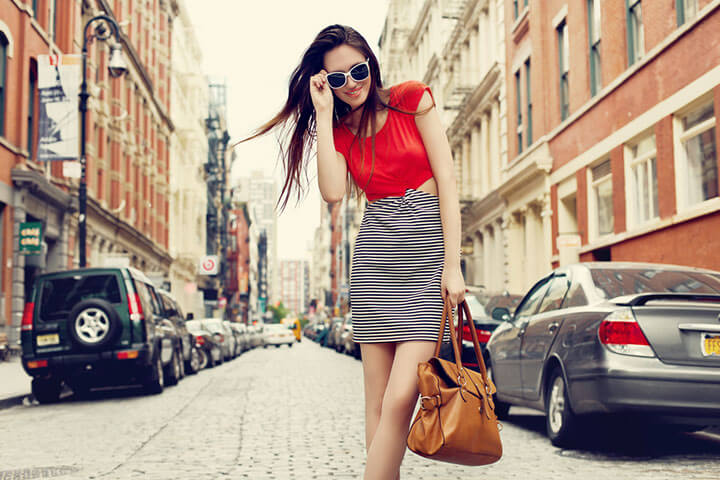 Let Her Get To Know You
Since you two have completely different backgrounds, it is important that you take things slowly and get to know each other well. Your city girl will probably have all kinds of romantic notions when it comes to dating a farmer. In her eyes, you are a well-mannered, old school, traditional, hard-working guy who also happens to be toned, tanned, and overall very good looking.
While you may be all of this and more, it is crucial to properly introduce her to your lifestyle. After all, farmers are more than just handsome men, so you have to explain to her that farming requires lots of hard work that is usually dirty, exhausting, and time-consuming. Let her get to know the real you before she creates a picture in her mind that you may not be able to live up to.
Do Not Make Everything About You
Even though living in a city does not require doing lots of physical work, unlike living on the farm, it does not mean it is not without its challenges. Since you expect your city girl to show interest and understanding for your demanding lifestyle, you should do the same for her. Ask her about her job, friends, and routine even if you do not find all of it too interesting. Dating someone is not a one-way street and giving as much as you receive is the key to every happy relationship.
Ease Her Into Your Life Slowly
When they turn to online farmer dating, city girls are more than aware that they are the ones who should change their lifestyles, but that does not mean you should rush your love interest into doing so. Everyone needs time to adjust and living on a farm requires some getting used to. What you should do is let her show that she is interested first.
She may offer to help you out with the cows and horses from time to time, feed the chickens or make lunch and bring it to you while you are working outdoors. These things should come naturally for her and that is when you will know she enjoys them for real. Be patient and understand that changing your life requires sacrifice, so give her space and let her move at her own pace.
Do Not Hide The Downsides Of Your Lifestyle
The best thing you can do is be honest from the start. That is one of the many things city girls value about farmers. Yes, you are a reliable and down to earth guy who wants to put down roots and have a family. You are strong and rugged, but at the same time, you are kind and soft-hearted. When dating a farmer, a girl can expect spending time outdoors, roaming the plains and fields, going horseback riding, and having picknicks under clear blue skies.
This is all very romantic, but there will be times when a farmer life will seem far from perfect. She needs to know that a farmer's work is never truly done and that there will be lots of sleepless nights, long hours, and work-related stress. The time spent outdoors will often involve her helping you out instead of just enjoying nature. To put it simply, she needs to be aware that life on a farm is sometimes difficult.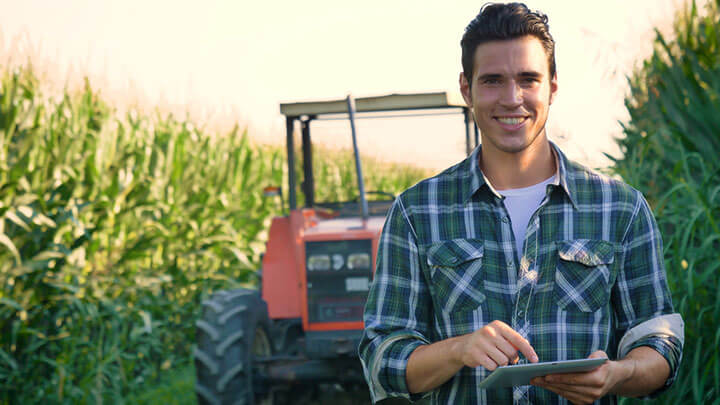 Let Her Know That She Is In For An Adventure
Even though she may not realize it at first, a farmer's life is quite unpredictable. City girls are used to a dynamic lifestyle with all sorts of things happening around the clock. She may think that spending her time in the countryside will not be as exciting, but you can prove her wrong. Show her that dating a farmer can be an adventure and that there are many things you can do together, some not so pretty, others very romantic. What is certain is that there is never a dull day in the life of a farmer.
Bottom Line
Dating a farmer can be both challenging and exciting. The same goes for starting a relationship with a city girl. While you two may not have a lot in common now, if you both put in some time and effort, you can enjoy a wonderful relationship filled with love and understanding. To win the heart of a city girl, all you basically have to do is be yourself and openly tell her what your life looks like and what you are looking for in a partner. Some women may have an unrealistic idea of what a farmer's life is all about, but most girls who wish to date real farmers are already aware of what awaits them when they meet someone special. And when you find that kind of girl, who is ready to change her lifestyle for you, follow our tips and you are bound to embark on an adventure that will make both of you very happy.