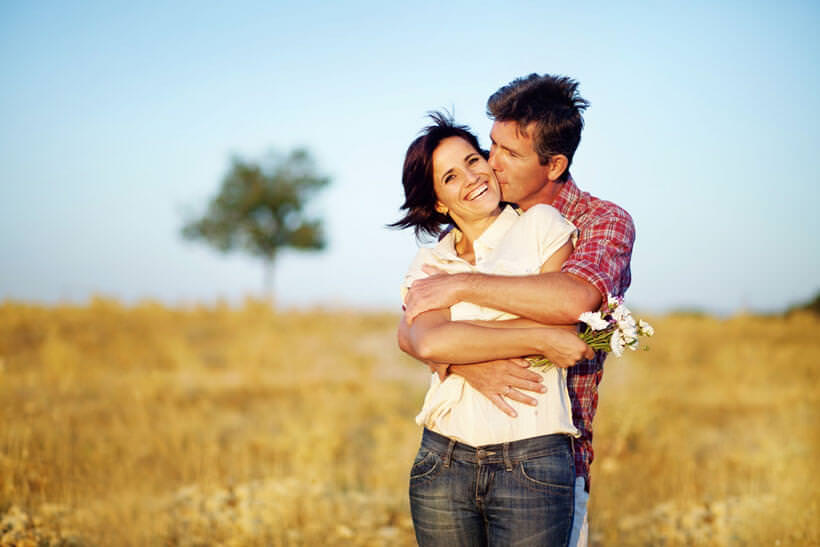 Once you start dating farmers, you will realize that having date nights is probably not an option, at least for those 11 months and three weeks when they are super busy. Sure, there are a few days here and there when you can go on more traditional dates, but for the most part, country dating is all about being resourceful and imaginative.
If you ask us, this is a good thing. Dating has become a game with set rules and it can be very, very boring. With a farmer partner, you will always have to come up with new ways to get together and spend some quality time alone.
Ask anyone on some of the best farmers dating website and they will tell you the same thing – rural dating can be a ton of fun!
An Impromptu Lunch Date
Farmers spend a whole lot of time in their tractor, tending to the fields. Even if they have people who can do it for them (and who do it for them), they will often go out on their own to do some plowing or seeding or whatever. Grabbing a basket with a lunch for two and going out in the fields to share a meal is one of the best dates you can have. And we are not only talking rural dating here.
Fairs and Rodeos
There are not that many days in the year when farmers take time off, but county and state fairs and rodeos will be an opportunity for even the most hardworking farmer to hang his or her working hat and enjoy themselves. One of the best things about fairs is that there is just so much to do, especially if you live in a state where one of the country's biggest fairs goes down.  It is also the perfect opportunity to show off your new partner.
Fishing
For most farmers, an outdoorsy date is the only right date and fishing can be one of the best dates you can imagine. For one, it happens outside and it is good for you. Also, you catch your own food, so you don't spend too much money. It is also a great opportunity to play clumsy and let your new farmer date help you out. Another great thing about fishing is that not a lot happens for most of the time, giving you a chance to talk to each other and get closer.
A Lazy Sunday
No matter how crazy about their work, most farmers will take Sunday off. A Sunday spent together can turn into an entire day of farm dating. From getting spruced up for Sunday church to doing the unavoidable farm chores (some things have to be done even on a Sunday) or enjoying a traditional Sunday lunch.
Town Events
Small towns are what makes this country great. A big part of living in a small town are all the events that happen every few weeks, or even more often. From parades to dances, various festivals and everything in between, small towns are where stuff happens and the best thing is that farmers attend these events too. Your new rural partner will definitely find the time to escort you to the town dance, no worries there. Once again, you will get the chance to flaunt your best outfit and spend a nice romantic night (or day) with your new friend.
Camping
There is one thing that is never in short supply when you date a farmer – land. Your farmer will own acres and acres of land and you will easily find a great spot for a nice camping night out. If you wish, you can pick up your farmer date at the end of his or her day, packed heavily with a tent, cooking equipment, and everything you need for a romantic camping night out together. We probably don't have to tell you why you will love this kind of a date.