Compared to dating in big cities, small towns seemingly have much less to offer. While some would argue that the chances of meeting someone randomly in a small town are next to nothing, others prefer small, tight-knit communities where they have an opportunity to really get to know someone. Whether you are considering moving to a small town or are just curious about the dating scene in towns with tens of thousands of people or fewer, the pros and cons of listed below will help you get a clearer picture of how it looks like to be single and dating in a smaller community.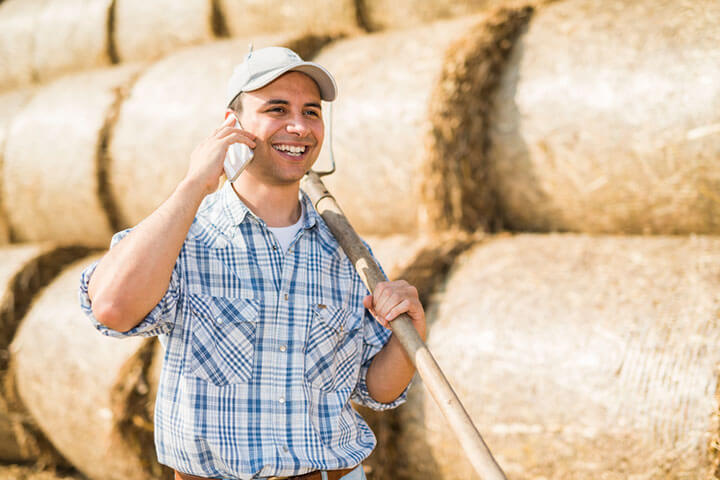 The Pros Of Small-Town Dating
1. Everyone Knows You Are Single
Even though it sounds like a serious invasion of privacy, everyone knowing you are single gives you an opportunity to easily meet other single people. News travels fast when you live in a small community and you do not have to wait for too long before someone asks you out. If you are shy, by joining a locally-known farmer dating site, you can meet other singles from your town without feeling awkward or rushed into anything. 
2. Your Relationship Will Progress Faster
People who live in rural parts of the country usually get into serious relationships much faster. According to a study done by Stanford University and Harvard University economists, children who grow up in the countryside are more likely to be married in their mid-to-late 20s than children living in the city. If you want to meet someone for a serious relationship or even marriage, the countryside is the place to be.
3. It Is Easier To Find Out Things About People
This is probably not the right way to go when it comes to starting a new relationship, but many people agree they wish they knew the things they know now about their current or ex-partners at the beginning of the romance. Sometimes being well-informed can save you from being disappointed and ending up heartbroken.
4. You Will Get Hit On A Lot
Living in a small town can be a serious ego boost in the sense that you will get much more attention than you would in a big city. Dating in a big city means more competition while less populated areas guarantee much more exposure and therefore increased chances of finding someone right.
The Cons Of Small-Town Dating
1. There Are Too Many Familiar Faces
One of the most annoying aspects of dating in a small town is definitely a lack of choice, both when it comes to the places you can go to and the people you encounter. For those who have been on the dating scene for a while, always seeing the same faces does not leave too much to look forward to.
2. Your Reputation Will Precede You
When you live in a small community, others will know you and hear stories about you, which means they will form an opinion about you that is hard to get rid of. While people in big cities have very short memories, small-town folk never forget and any type of incident or inappropriate behavior will haunt you forever.
3. Small-Town Folks Are A Different Breed
One of the biggest challenges of small-town dating is that it does not offer any diversity, so do not expect to run into any hipsters, metrosexuals or openly proud homosexuals. If you are looking for something or someone different, you will probably be out of luck. For those with any dating preferences, a big city is always a better option.
4. Discretion Is Not Guaranteed
When you start dating someone in a small town, everyone will most certainly know about it. There is no way to hide your personal or love life, which is definitely frustrating, especially if you are a private person or simply want to have fun without any commitments.
Bottom Line
Like with everything else in life, there are always two sides to every story. For some folks, small-town dating offers many advantages, like security and transparency, whereas others focus on all the disadvantages, including a lack of diversity and zero privacy. In the end, whether or not small-town dating is right for you depends solely on your personality and preferences, but it is good to know what to expect if you happen to find yourself living in a small town and how you can make the most out of the situation.