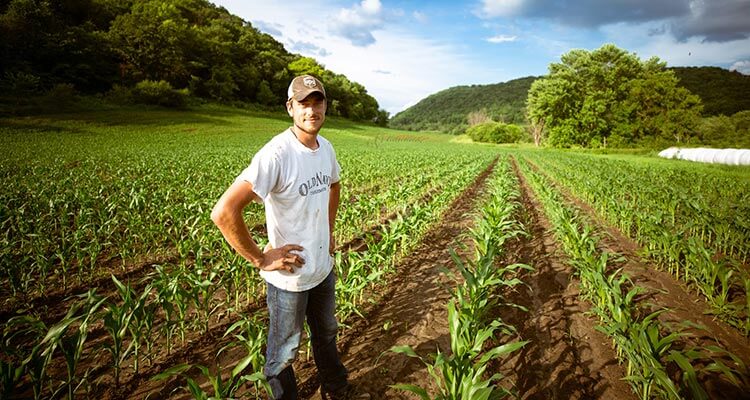 Well, we here at Farmer Dating Expert are not really surprised that people are rushing to join these sites. It just makes sense to us but there seems to be a lot of confusion around this topic. First of all, the reason why this is happening is pretty simple and it relates to several big changes that happened over the last few years. And yes, we will get right to it, the Covid Pandemic is one of the main reasons why people finally realized that dating a farmer is a phenomenal choice.
Just consider this, if you live on a farm, you're practically independent of the rest of the world. You make your own food and usually have a water source nearby. You don't care about the housing market bubble, cryptocurrencies, or new laws being passed. We could go on and on and list all the things that make life on a farm great but we think you already know that. That's why you're reading this article right now. It is also wrong to think that the life of a farmer is an easy one.
As with anything in life, there are advantages and disadvantages. You have to be a strong, physically and mentally, person to withstand all the challenges this type of life can throw at you. However, you will go to bed with a feeling you perhaps never felt before. We know that this is a slight detour from our main topic but we had to say something. So, let us get back to the issue at hand and look at another reason why farmer dating sites are becoming more popular.
It's because of farmers. When we hear the word farmer we usually think of farmers of the old but reality today is much different. Modern farmers use modern tools and while some areas could not be upgraded others are now fully automatized. A farmer is someone who's physically fit, mentally stable, and loves animals. If you took all farm references and put someone like that on any of the popular dating apps you would soon be swarmed with propositions.
That's because people like farmers have become a wanted commodity in today's selfish and urban world. A world of fleeting sensations and basic instincts in which you're not really sure who's who and what you're supposed to be doing to adhere to all these new rules. And in the midst of these changing times more and more people are deciding to move from urban to rural environments.