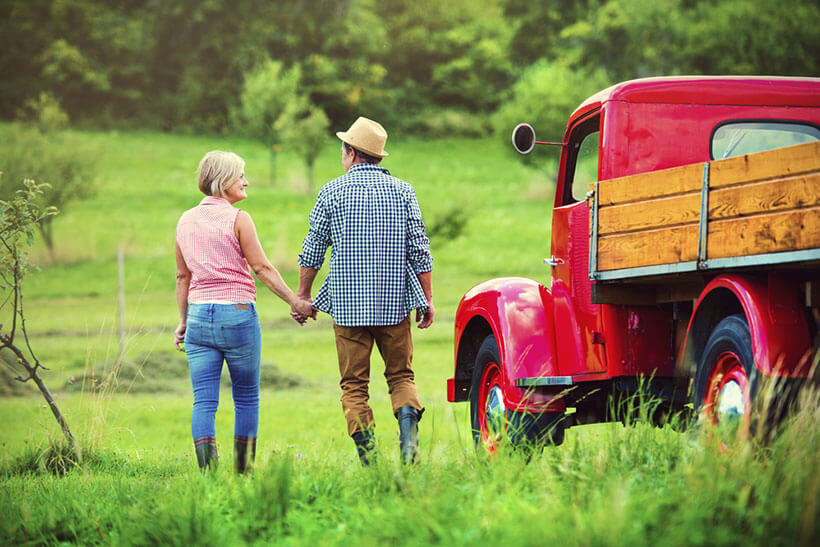 Many people think that farmers dating is something that requires weeks, if not months, of preparation and that your everyday rules of dating do not apply once you start finding farmer dates. Well, this could not be further from the truth. Farming is a job like any other and farmers date just like anyone else.
That being said, and this is something people who frequent farmers dating websites soon realize, there are certain things that one needs to keep in mind when dating a farmer. These do's and don'ts can make or break your new rural relationship and you need to be careful about them.
The Do's
Do get ready for outdoor dates. The job of a farmer is never done and they often have to work 12-16 hour days, which can make it difficult for them to do "traditional" dates. Because of this, you can expect to be invited over to their farm where you can do a bit of rural dating in the most natural setting possible. If you think this will suck, you are wrong. These dates can be really, really fun and different, as well as romantic. Until you see the sun setting over a golden field of wheat, you haven't experienced true romance.
Do get your appetite on. Farmers grow up on farms (duh!) where healthy eating is not just tolerated. It is encouraged. They know that people need fuel to get through their day and they are generally suspicious of people who can survive on a 54-calorie salad. Farmers understand the value of good eating and you should get ready to eat like never before in your life. When you think about it, this is just superb! You can finally go on a dinner date and chomp down a ginormous steak without fears of being considered a caveman (or cavewoman).
Do learn the basics of farming. Like we mentioned, farming is more than a job. It is a profession that can be all-encompassing. Because of this, some aspects of the farming business will creep into the conversations with your new farmer date and it would be a smart thing to learn the basics so you can keep the conversation going. One of the subjects that you will find to be extremely popular is the weather. Weather is a huge thing in the life of a farmer and you will often see their eyes fixed to the skies.
The Don'ts
Don't be annoyed when plans fall through. Running a farm can be excruciatingly unpredictable and farmers are often forced to change their plans without notice. It is just the harsh reality of caring for animals and crops that can demand attention when it couldn't be any more inconvenient. This is why getting annoyed at the slightest changes in plans will soon drive you crazy. You have to be prepared to make sacrifices for your new farm dating lifestyle and the sooner you accept this, the better.
Don't be scared when you see guns and knives in their car or around the house. As Tom Waits puts it, "There's always some killing you got to do around the farm." Animals get hurt, wild animals get through the wire fences, stuff needs to be set free and so on. All of this will require an occasional shotgun or a big, sharp knife. It's just the way things are.
Don't expect them to drop everything when you ask them to. Their farm has probably been in their family for generations and it is the livelihood not only for them but for 10 more families whose members work around the farm. Just because you feel like you can demand an hour of their time during the harvest season does not mean that you will take precedence.
That being said, you can expect total and full commitment once your relationship grows and they realize you are for real. Farmers know loyalty, but they also live in a world that is fickle and where certain whims of the modern age do not fly.